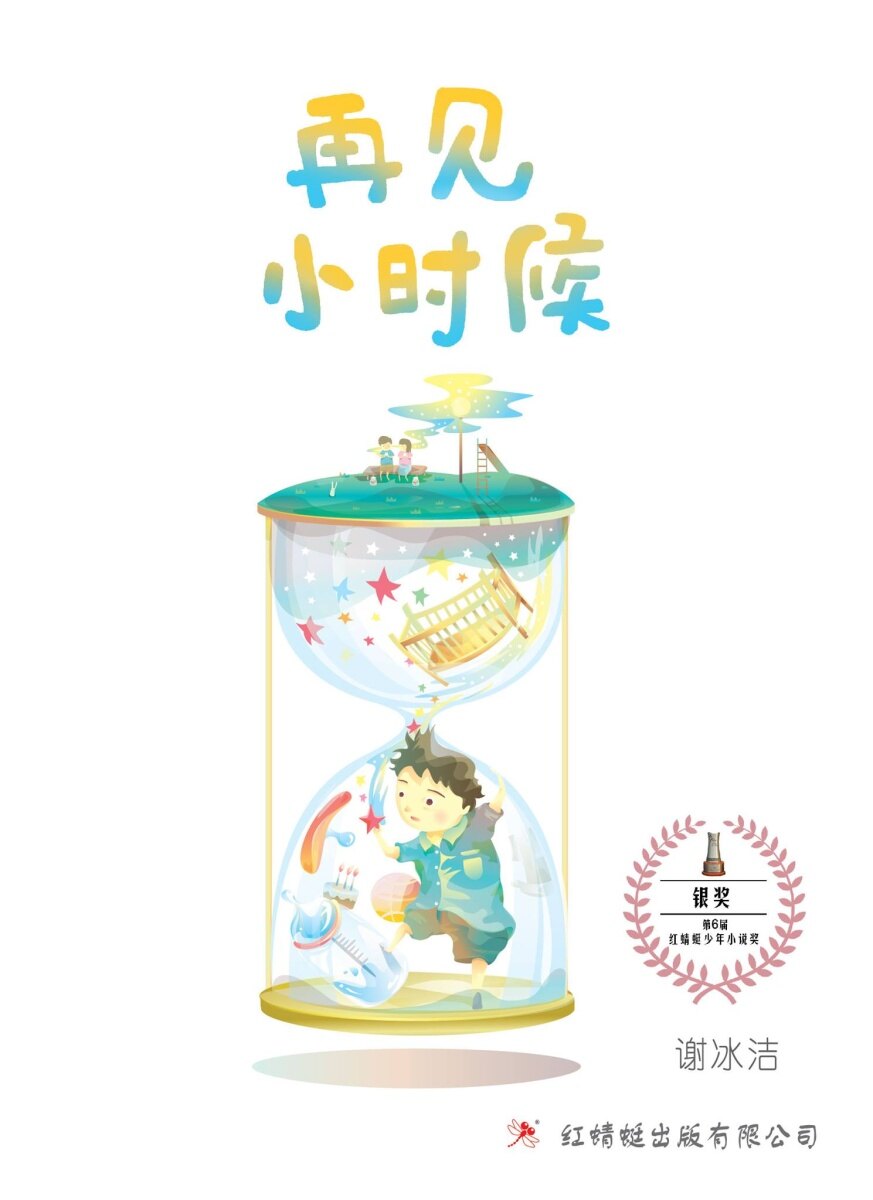 Description
Product Details
Sample
Reviews
Description

故事简介
"纸星星,可不可以带我回到过去?我不要长大,我不要当哥哥。"
侑轩是家中的老幺,排行最小的他一直是爸爸妈妈最宠爱和关注的对象。但是,万万没想到,妹妹的出生竟然扰乱了他原本美好的生活。自从妹妹出生以后,爸爸妈妈的焦点都转移到妹妹身上,他仿佛瞬间被打入冷宫。侑轩不明白为什么有了妹妹以后,他就必须学习长大,学习照顾妹妹,甚至还得忍受妹妹瓜分了爸爸妈妈对他的注意力。
照顾妹妹的责任、同学的嘲讽、爸妈的忽略无形中滋长了他心底不满的情绪。在一次又一次的忍耐与冲突中,侑轩决定改变这一切!他开始每天努力不懈地折纸星星,因为他深信,只要集满9999颗纸星星,许下的愿望就会成真。然而,就在侑轩折好第9999颗纸星星,满怀期待地在心中默念愿望以后,睁开眼睛的那一刻,他发现这个世界依旧没有任何改变。
难道传说终究只是传说吗?
"Paper star, can you bring me to the past? I don't want to grow up. I don't want to become an elder brother."
You Xuan was the youngest child in the family. He was his parent's favourite child. They always give the most attention to him. However, it is unexpected that his life was interrupted by the birth of his younger sister.
Since his younger sister was born, his father and mother changed their focus to his sister. He seemed to be neglected. You Xuan did not understand why he must grow up and learn to take care of his sister and why he had to tolerate that her sister for diverting his parent's attention.
The responsibility to take care of sister, the classmates' taunts and his parent's negligence caused his dissatisfaction. After tolerating and facing the con icts over and over again, You Xuan decided to change the current situation! He began to fold paper stars everyday because he believed that his wishes would come true after collecting 9999 paper stars. However, when You Xuan nished folding the 9999 paper stars, he was full of hopes and made his wish in his heart. After he opened his eyes, he realized that the world remained the same.
Is the legend only a legend?
作者简介
谢冰洁
出生于雪兰莪州丹绒士拔,自小喜欢阅读、写文章。曾于中学时期任第18届《星洲日报》雪隆区学生记者。
2008年毕业于吉隆坡拉曼学院新闻系后,随即投身儿童教育出版业,曾担任儿童漫画期刊与少儿小说编辑。
2015年,完成人生第一本少年长篇小说——《再见小时候》,凭此作品荣获"第6届红蜻蜓少年小说奖"银奖。希望自己的文字能给小朋友带来哪怕是一丁点的温暖与欢乐。
Facebook:冰洁
Product Details
Identifier
ISBN

978-967-0564-74-6
Please select a product option.