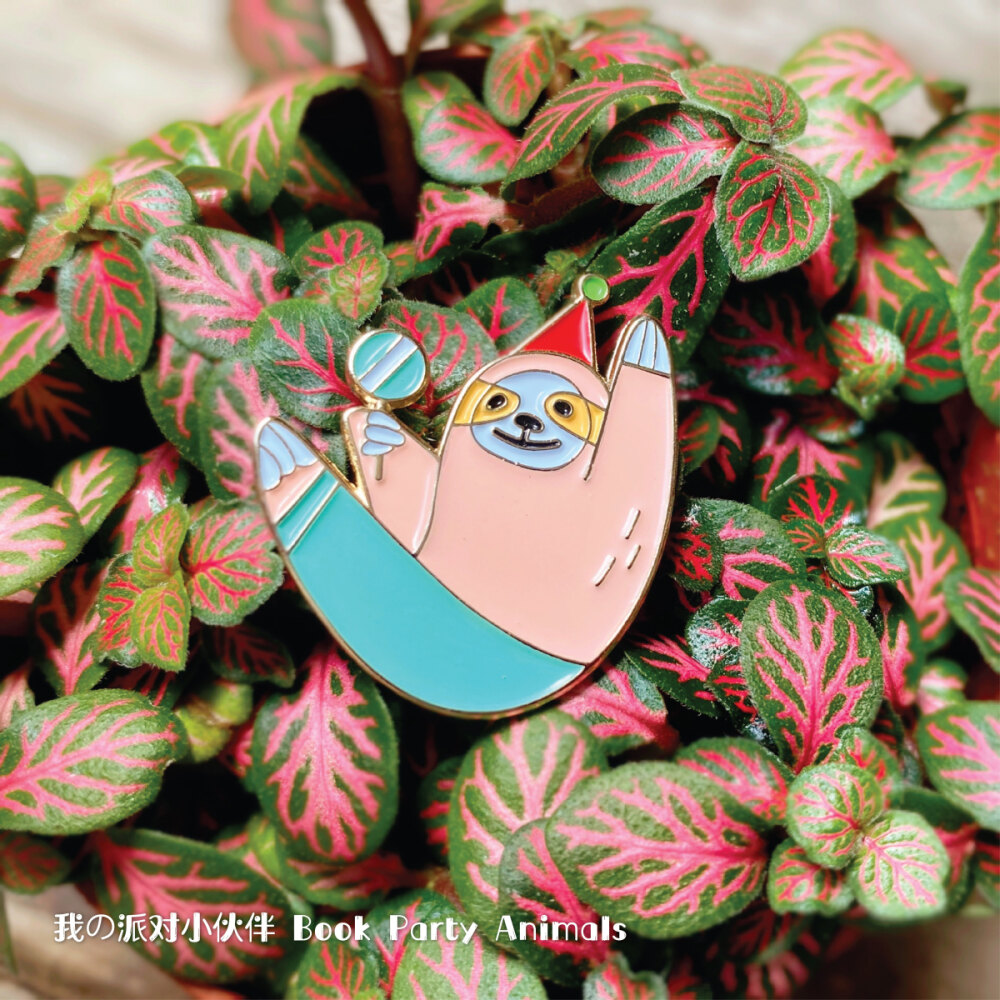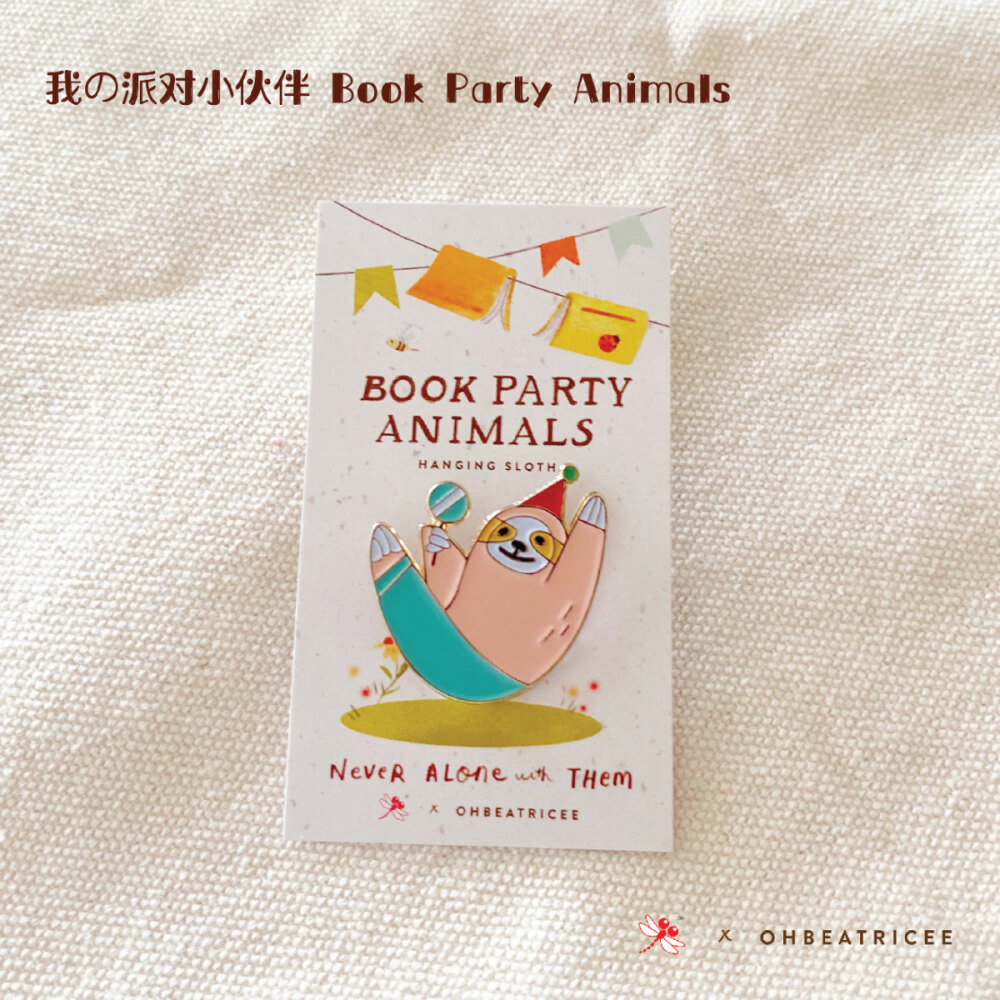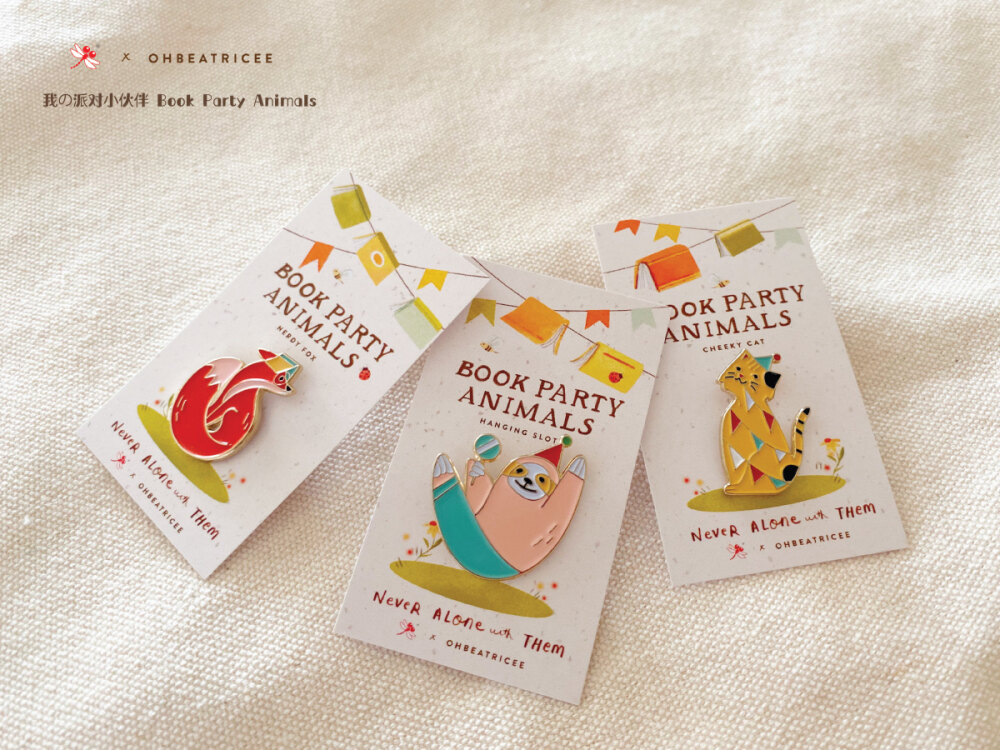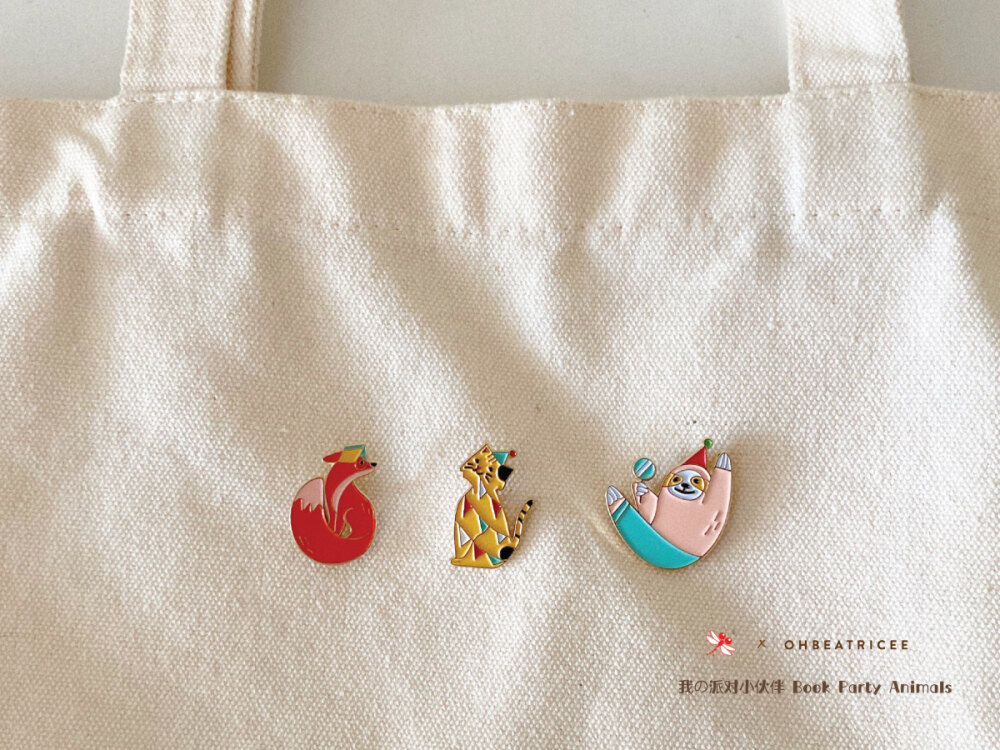 Description
Product Details
Reviews
Description
联名单位:Beatrice Ho (ohbeatricee)
产品规格:
Material: Brass
Size: 25mm
Process: soft enamel  
设计 Design:
Cheeky Cat
Nerdy Fox
Hanging Sloth
"你最近还好吗?"
会不会在夜里独自迷茫,在独处时觉得孤单?
来场派对吧!
因为你的每时每刻,都值得庆祝呢!    
虽然现在不鼓励群聚但没关系,
有了派对小伙伴,一个人也不怕落单。  
边扯着彩旗边对你撒娇的傲娇小猫咪;
饱读诗书还爱给你人生建议的小狐狸;
还有喜欢东瞧瞧西晃晃的乐天小树懒,
就像你最爱的那本书一样,读懂你的心,
陪你度过日复一日的小时光。  
不需要刻意的嘘寒问暖,不需要多余的喧嚣,
只要将它们戴在身边,一个人的派对也可以很精彩。
Although gatherings are not encouraged in this period of time, Book Party Animals leave no one behind!  
Just like a favourite book that made you feel seen and understood, Cheeky Cat, Nerdy Fox and Hanging Sloth will stay by your side, watching over your day and celebrating every achievement! 
#never_alone_with_them
【创作者简介 About the Illustrator】
Beatrice Ho
插画师Beatrice Ho(亦称ohbeatricee)擅长以传统画材,如:水彩及彩色笔等进行创作。她的创作以童年怀旧、庆祝与嬉戏为主题,充满着异想天开的创意色彩。  
Beatrice Ho (aka ohbeatricee) is an illustrator that use mostly traditional materials like watercolour and colour pencils for her designs. Her creations surround the themes of whimsical childhood nostalgia, celebration and playfulness.
Facebook :ohbeatricee
Instagram :ohbeatricee
Product Details
Please select a product option.