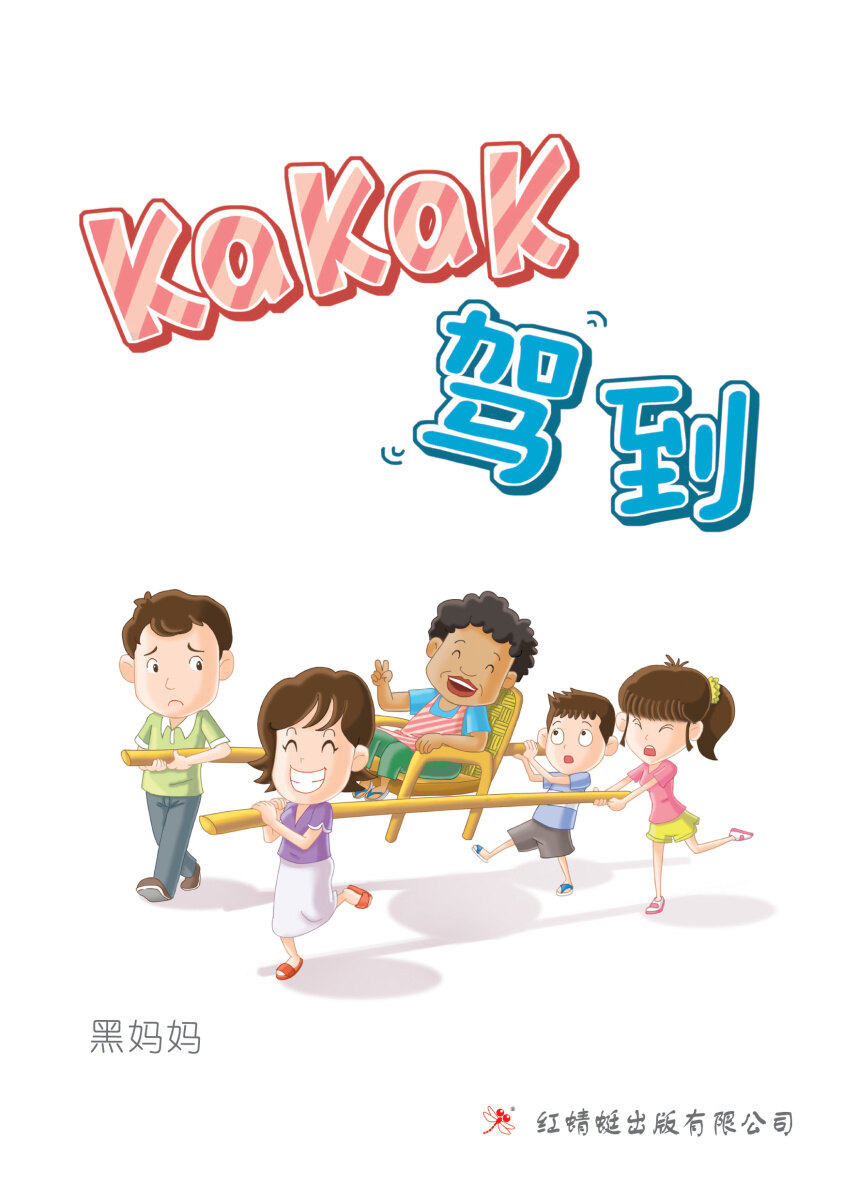 Description
Product Details
Reviews
Description
故事简介
"Kakak!Kakak!"上学快迟到了,kakak(女佣)却迟迟不上楼来帮许愿绑头发,弟弟许诺也高喊着要kakak上来帮忙。然而,妈妈突如其来的尖叫声告诉他们——kakak偷走家里的东西,漏夜逃走了!
他们家从此陷入一片愁云惨雾之中。没有人帮许愿梳发髻,没有人给许诺准备三餐,而妈妈每天除了上班,还要打理家务和照顾大家的饮食起居,没有了kakak,她的心情实在烦透了。偏偏爸爸却不肯再聘请过新女佣害许愿和许诺面对妈妈时都得小心翼翼,怕一个不小心就会引爆地雷。
妈妈想出权宜之计,要全家人为这个家作出贡献——分担家务。大家感到晴天霹雳,虽然连连抱怨却也得照着妈妈的吩咐去做,但从来不做家务的他们哪里忍受得了辛苦?爸爸眼看这样下去不是办法,终于决定再聘请新的kakak!
可是,新kakak的到来,真的会让他们家恢复原本的平静吗?
" Kakak! Kakak!"
Almost late for school, and kakak (domestic help) was nowhere in sight, to help Shi Yen tie her hair. Shi Nor, her younger brother, also shouted along for kakak's help upstairs. Just then, mum let out a shrill to inform that – kakak had run away in the night, with their belongings!
Sadness shrouded their home after that. There was nobody to help Shi Yen with her hair, no meals for Shi Nor, and mum had to clean house and take care of everybody's meals while having to rush to work every day. Without kakak, she was always in a foul mood. Moreover, Dad was not keen to take in a new maid. So Shi Yen and Shi Nor had to be on their toes each time when they were around mum, afraid that they would step on a landmine anytime.
Mum thought of a good plan. She wanted everybody to contribute to the home – to share the house chores. It was like a bolt of lightning to them. They had to follow mum's instructions, reluctantly and complaining all the time. But then, they had not lift a finger to help out with the household chores before, how could they cope? Dad decided to employ a new kakak after a while. But, with the arrival of the new kakak, would their home be as peaceful as it was before?
Product Details
Identifier
ISBN

978-967-0564-09-8
Please select a product option.