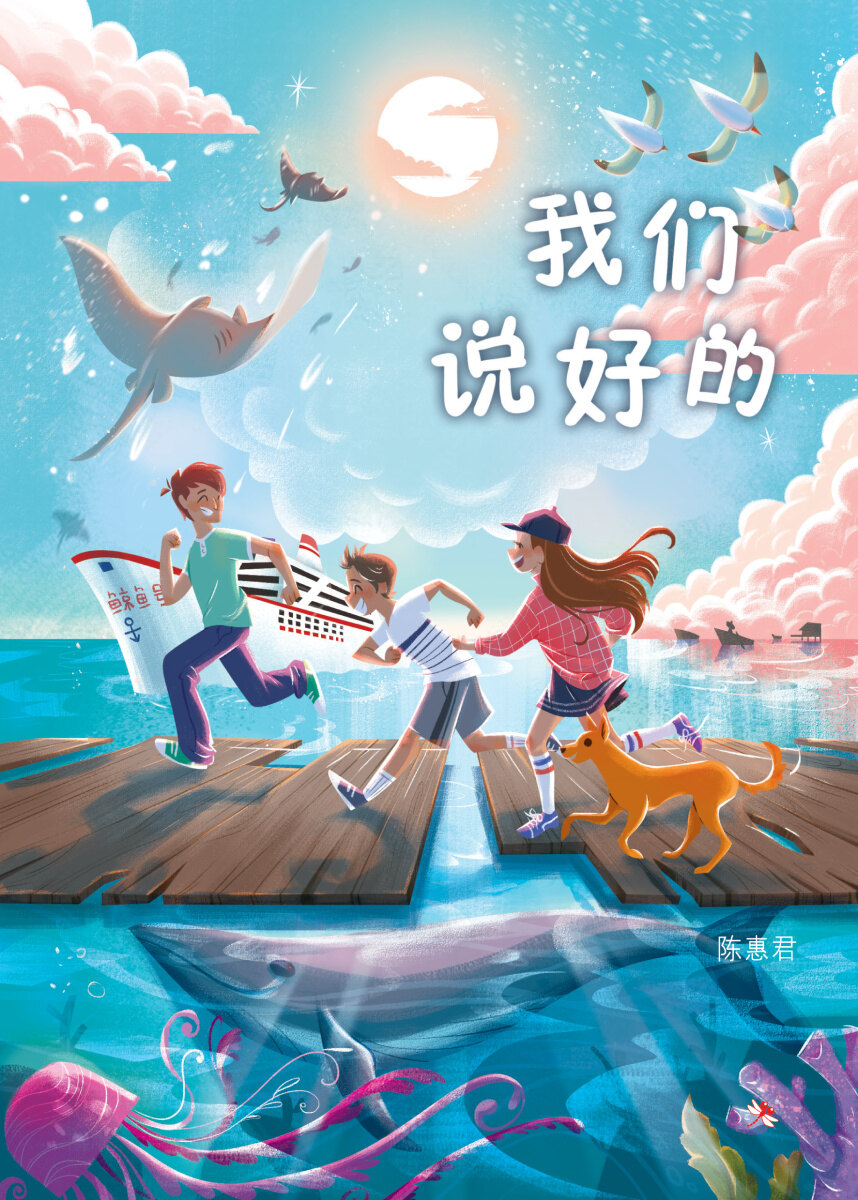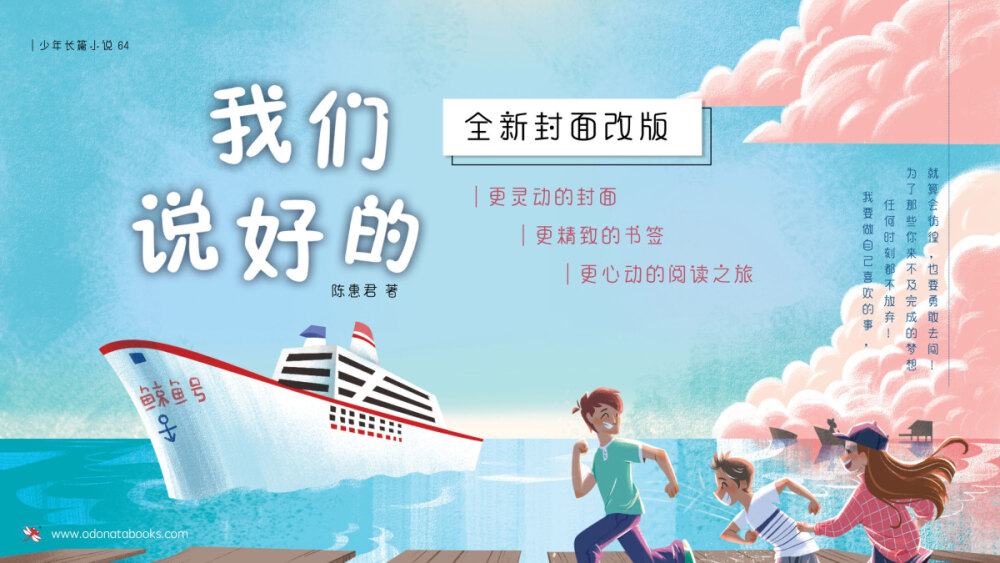 Description
Product Details
Sample
Reviews
Description
故事简介
方浩和方正两兄弟在一个叫三重村的渔港长大,自小没有妈妈,奶奶抚养他们长大,他们对奶奶敬爱有加。他们家经营海产店,以腌制咸鱼闻名。
兄弟俩喜欢船,喜欢大海,怀着航海的梦想。
不同的是,方浩勇敢把梦想说出来,努力去实践;方正畏首畏尾,对自己没有信心。方正觉得哥哥比自己出色太多,是最耀眼的星星。他以哥哥为荣,丝毫不妒忌哥哥。
他们有一个共同的好友余安。余安的身体状况欠佳,但仍坚持做自己喜欢的事。方正羡慕方浩和余安勇敢追梦,而自己始终没有这个勇气。
后来,方浩跟随渔船出海捕鱼,和方正约好一个星期后在码头见。方正和余安依时来到码头迎接方浩归来,夜幕低垂,方浩的渔船却迟迟未归……
Two brothers, Fang Hao and Fang Zheng were raised up in Shan Chong Village; a fishing village. They lived without mother and were raised up by their grandmother whom they loved so much. The family ran a seafood shop and their most famous product was salted fish. Both the brothers loved seafood, the sea and had a dream of sailing together.
The brothers, however, were different in some ways. Fang Hao was brave to speak out his dream and worked out his dream, whereas Fang Zheng was timid and unconfident. Fang Hao was a dazzling star for Fang Zheng but he never envied his brother. In fact, Fang Zheng was very proud of his brother.
They also had a common friend—Yu An. Yu An was physically weak but she was fearless to do the things she liked. Fang Zheng admired his brother and Yu An because they were brave to pursue their dreams but he himself lacked the courage.
One day, Fang Hao went fishing and promised to meet Fang Zheng at the pier after a week. Fang Zheng and Yu An went to the pier to wait for Fang Hao's homecoming. However, they waited and waited until the day turned dark yet Fang Hao and the boat were out of their sight.
作者简介
陈惠君
1970年出生于马来西亚吉打州,自幼喜欢阅读,热爱文学。
小学及中学期间经常投稿至各大报章。
1991年成为吉隆坡游子。曾在金融界工作几年,之后任职于工商界。业余写作,作品曾刊登于文艺刊物。
2010年完成人生第一部少年长篇小说《我要像海鸟一样飞》,并凭此书荣获"第一届红蜻蜓少年小说奖"金奖,后陆续出版《杂货店的女儿》《不速之客》《垃圾王子》《胆小英雄》《我们说好的》《头号粉丝》《黑猫诅咒帖》。
2014年开始出版绘图小说,著有《大尾巴》和《小霸王得得》。
Facebook:陈惠君
Product Details
Identifier
ISBN

978-967-0564-42-5
Please select a product option.